Recent Media and Publications:
October 2014
Live Skype Q&A with the COM 4930 class at Florida Atlantic University 
August 2014
I join Richard Grove on the Peace Revolution Podcast to discuss "Builders of Empire: Freemasons and British Imperialism, 1717-1927″ by Jessica Harland-Jacobs, Professor of History at the University of Florida.  Our analysis breaks down her class lecture entitled "A Vast Chain Extending Round the Whole Globe: Freemasonry and Empire" and additional research from her book. 
(Download Mp3) (Stream)
July 2014
Many Thanks to Former Congresswoman Cynthia McKinney (D-Georgia) for posting this kind blurb about our film "State of Mind: The Psychology of Control" on Facebook and Twitter.

March 2014
January 2014
"Professor Carroll Quigley and the Article that Said Too Little: Reclaiming History from Omission and Partisan Straw Men" by Kevin Cole
(YouTube)  (PDF Download) (Available in German)
August 2013
(Podcast) School Sucks Project (Live): Historical Research Methods, Historiography, and Historicity with Brett Veinotte and Kevin Cole 
(Download Mp3) (Watch Live Video)
July 2013
——————————————————————————————————————-
Free Mind Films and Tragedy and Hope Communications Presents:
State of Mind: The Psychology of Control (Released, July 17th, 2013)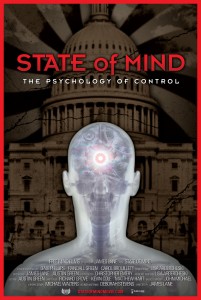 Produced by 
Austin Green
Christopher Emery
Writing credits
Richard Andrew Grove
Kevin L. Cole
Narrator
Lisa Arbercheski
Now available at http://www.stateofmindmovie.com
IMDb: http://www.imdb.com/title/tt2364198/
https://www.tragedyandhope.com/state-of-mind-the-psychology-of-control-goes-viral/
———————————————————————————
June 2013
History… The Origins of the U.S. Intelligence Community & Why It Spies on Americans with host Richard Grove and guests Jan Irvin and Kevin Cole
April 2013
History…Connected: Research Discussion on MKULTRA, Cybernetics, Public Schooling, the Psychedelic Revolution, and Social Control with host Richard Grove and guests Jan Irvin and Kevin Cole 
March 2013
History… Connected: The Trivium Method vs. The Classical Trivium: A Briefing by Kevin Cole